"SiteAware really improves our assurance that we're going to get the project that we want, on time and on budget."
Mark Cover, CEO Hines Southwest Region
Hines, a leader in real estate development, is investing heavily in technology to maintain its position, notably with SiteAware's innovative platform. Mark Cover, CEO for the Southwest Region at Hines, says SiteAware's error prevention platform is integral to the firm's accelerated approach. Check out the full video for more on how Hines is deploying a ton of cutting-edge technology and leveraging SiteAware DCV on projects throughout its portfolio.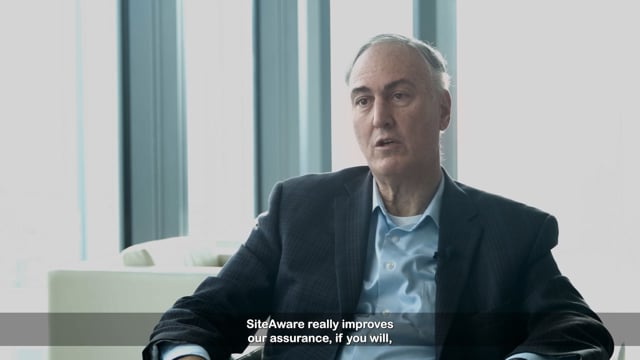 "It's life-changing"
John Smith, Senior Superintendent Andres Construction Services
When John Smith started his career in construction more than 40 years ago, digital simply did not exist. But he knew he'd have to keep up with technology to keep doing what he does. Now a general superintendent for ANDRES Construction Services, he relies on SiteAware DCV to see that every sleeve, every form edge and every cable is where it's supposed to be. Being able to leverage data to streamline processes, better manage trades and build as planned is "life-changing," he says.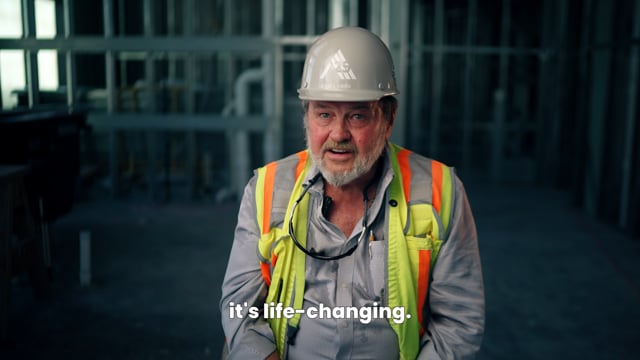 "SiteAware brings everything to light. It allows us to find the deficiencies in a timely manner—in other words, maintain our critical path."
Dusty Brimberry, Senior Superintendent Modern Constructors
Dusty Brimberry relies on data to ensure that work on the construction sites he oversees for Modern Constructors moves forward according to plan. "We need to do this right, and we need to do it one time," he says.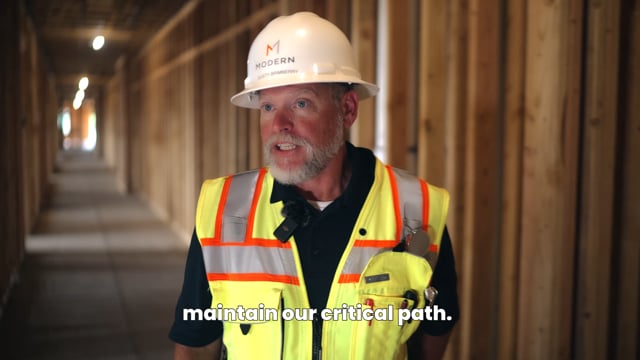 "We can do more work with the same amount of people."
John Andres, Director of Technology Andres Construction Services
Leading Texas general contractor ANDRES Construction uses the turnkey SiteAware digital construction verification (DCV) platform to manage its quality control (QC) program across projects and do more with the same number of people.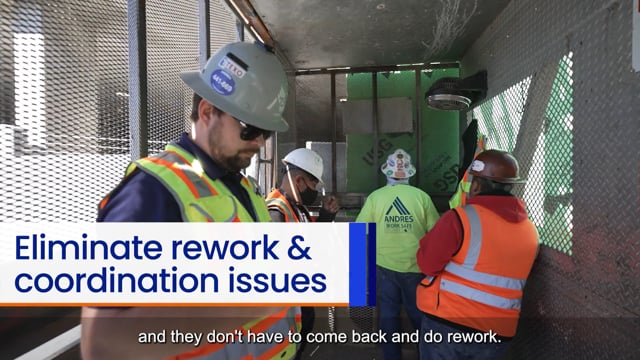 "Being fast is great, but being accurate is the absolute No. 1 priority."
Derek Katchik, Senior Superintendent Andres Construction Services
Success on the jobsite used to hinge on having a really strong superintendent. Projects today, however, are truly a team effort, and those teams increasingly rely on data to know that they're building according to plan. "Being fast is great, but being accurate is the absolute No. 1 priority," says Derek Kachtik, senior superintendent at ANDRES. "Everybody wants to sleep good at night and know that, hey, what we've done is a good job."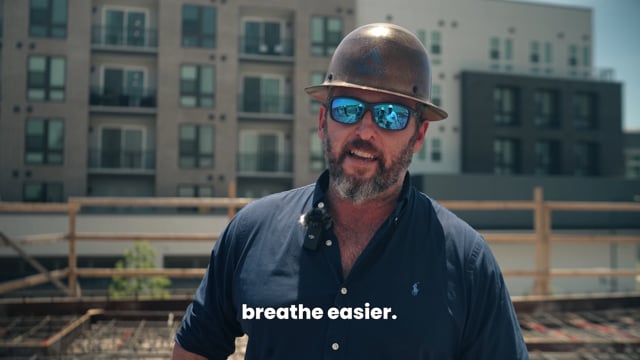 Webinar: Learn How to Unlock Growth, Minimize Risk, and Protect Your Bottom Line With Construction Technology
Construction leaders are facing a perfect storm of challenges: a looming recession, a tight labor market, supply chain disruptions, and more. Under heightened pressure to stay on budget and on schedule, they're hyper-focused on managing risk.
We brought together leaders from AXA XL, ANDRES, Austin Commercial, and Greystar in a recent webinar focused on using construction technology to unlock growth and manage risk. They're asking themselves, what risk do we keep? What do we give away? What do we buy insurance for? And how do we assess risk on the jobsite?
Watch to learn more about answering these key questions for yourself. You'll gain insight into:
Why construction leaders are rethinking how they manage risk.
Three types of technologies transforming construction—and how they affect risk.
How technology is already driving real-world results to mitigate risk on a project as well as across the portfolio.
What Customers Are Saying About SiteAware
"The rework this has saved has been invaluable as an owner – and prevented all the fights and headaches that go along with it. We've had no major issues arise throughout the interior buildout that we would normally experience. The only different on this project is that we have SiteAware." – Scott King, Construction Manager Hines
"If there is a tool that can restore some work-life balance for my teams, a tool that can prevent some of their weekends being consumed by fixing problems, then I am morally obligated to buy it." – Chad Krause, COO Build Group
"SiteAware gives us the assurance that our teams know exactly what to look for on the projects to keep them moving and deliver with quality as a focus. With the labor shortage, it ramps up a new person by backfilling with real-time observation that otherwise takes years of experience to gain." – John Andres, Director of Technology Andres Construction
"Imagine you hired someone who never gets tired, never sleeps, consumes every aspect of the project specs, drawings, building information models, site safety plan – anything that you give that person they consume it, they retain it. All day, SiteAware walks around your slab and looks for things that don't match the project information you gave them, or they scour your envelope for things that don't match, are missing, installed incorrectly or damaged. That's what SiteAware does. It gives you real-time data for everything related to risk and quality assurance on your project which none of us have the time to look at. We don't have the workforce to look at it. And sometimes we can't look at it because of building height."
Todd Harper, Director of Construction Technology Austin Commercial